Echo R&P™

Recorder & Playback covering
GPS & all other GNSS


Multi-frequency
L1 - L2 - L5 - L6 - S-Band


Multi-constellation
GPS | Galileo | GLONASS | QZSS | IRNSS NavIC | S-Band | BeiDou | SBAS


Developing Autonomous Agriculture
With the rise of autonomous technologies, Agriculture is on the path to drastically improving its activity. Indeed, Automation has proven its capacity to optimize costs and efforts for maximum profit.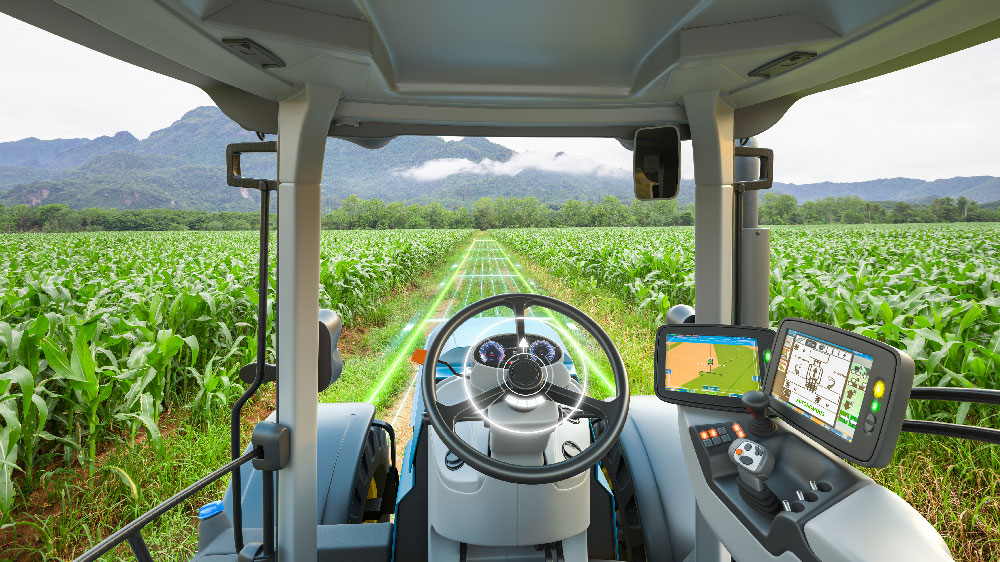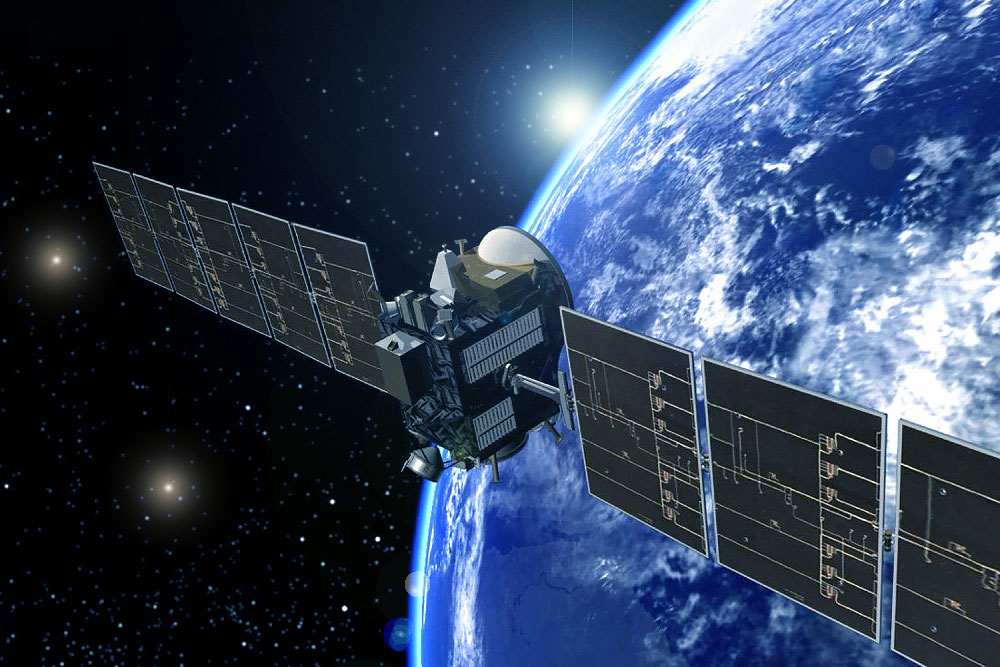 GNSS at the heart of operations
Available all around the globe, GNSS is the most universal and accessible technology to offer automation the backbone of any operation: positioning. But due to natural and complex effects like scintillation or group delay, optimum and precise positioning may be requiring the development of specific receivers, resilient to those effects.
High-Fidelity GNSS recording
Originally developed for the Aerospace industry, Echo™ GNSS Recorder & Player is acknowledged to provide the highest fidelity of signals on the market.
With its 200Mb sampling rate or its ability to record on 3 channels simultaneously, phenomenons like scintillation can be analyzed with precision, and countermeasures developed.

With Echo™, Agriculture Equipment providers can develop high-end receivers and solutions, using repeatable genuine GNSS signals samples, recorded directly in the field.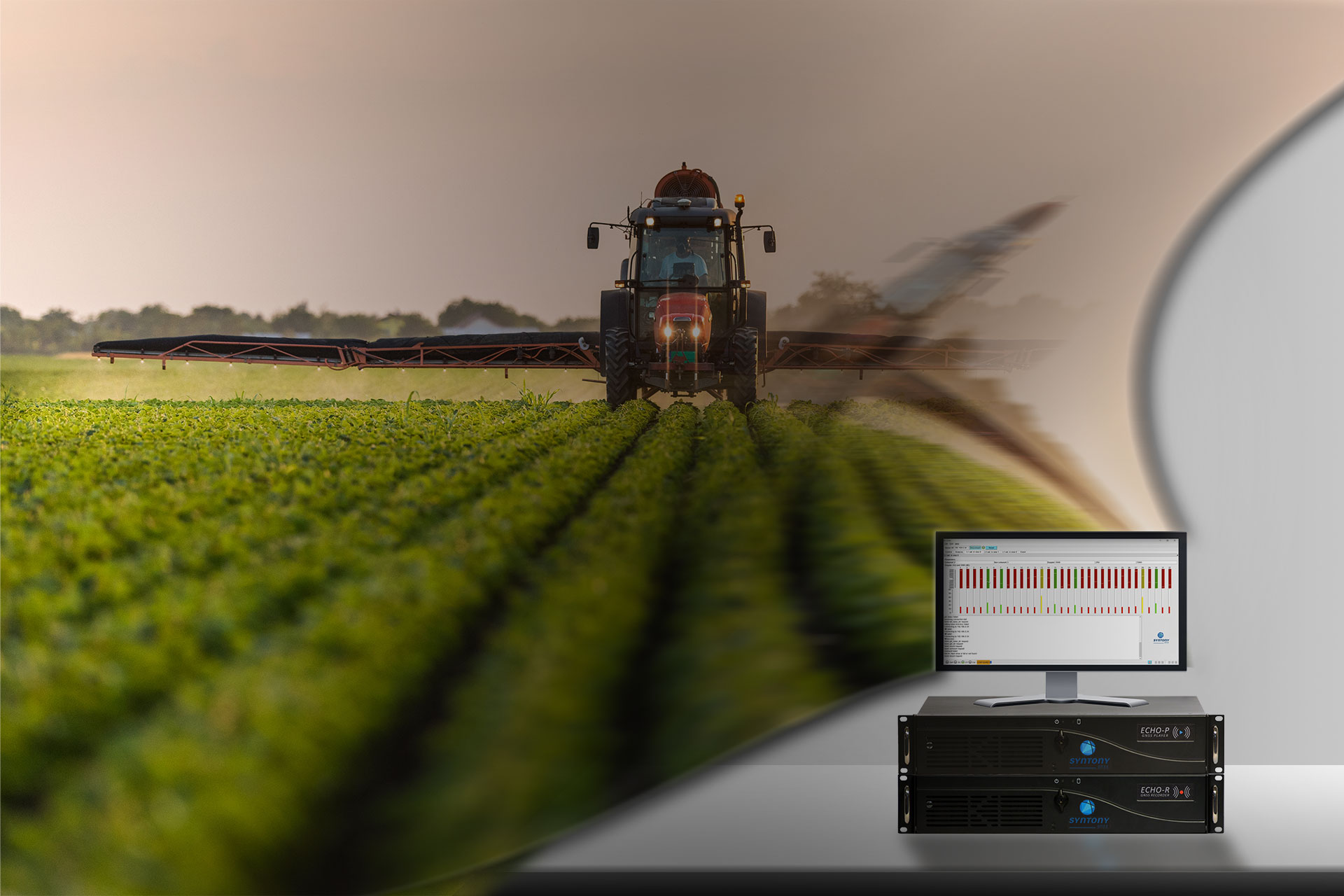 The Highest-Fidelity
4, 8 or 16-bit I&Q

50Mhz, 100 MHz or 200 MHz Sampling Rate
1.6 GB/s constant write speed

3 RF Channels


Ability to record 3 channels at 16-bit IQ and 200 MHz sampling rate simultaneously





Simple data management
Up to 128 TB Internal Storage


Convenient swappable design for SSDs

Quick data dump on local or network storage




No limit on recording time and playback




Easy to setup & use


Signal spectrum & GPS L1 PRN analysis software included

Simple local or remote control

Quick setup, including for multi-antenna or multi-receiver


Extensive documentation, examples available & local support




Built to evolve
with your needs
Remote software updates available

Do you need a custom feature? We are flexible & can tailor it for you
Want to know more? Contact us!
2 independent units: 1 to record & 1 for playback
Keep a unit on the field and the another one in your lab
The SSDs are extractable and can be swapped within seconds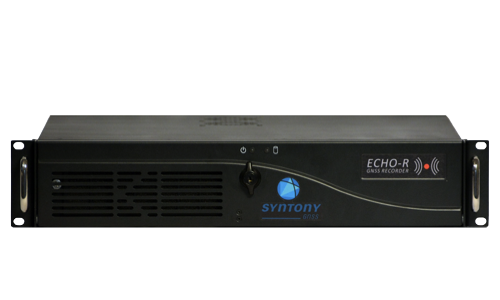 Record
Echo R™ is the highest fidelity GPS/GNSS recorder in the world.

It captures the entire GNSS band, perfectly.

Able to record:
- up to 16-bit I&Q
- at up to 200 MHz sampling rate
- on 3 RF channels simultaneously,
it captures even the smallest imperfections of real life.
Echo R™ is used by major aircraft manufacturers for flight tests, but also for recording from cars, trains, boats.
Its performance allows researchers on scintillation, multipath and agriculture to collect data they can trust.

The recorded IQ samples can be processed manually or replayed by Echo P™.


Highest-fidelity field recording
Record simulated signals from in the lab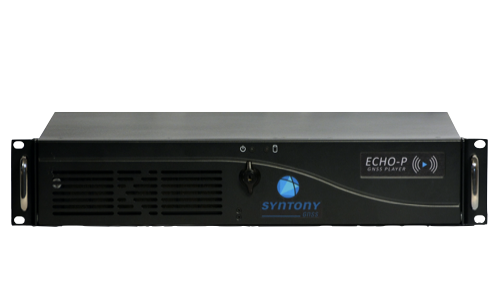 Playback
Echo P™ is the highest fidelity GPS/GNSS Playback system in the world.

It captures the entire GNSS band, perfectly.

Able to replay:
- up to 16-bit I&Q
- at up to 200 MHz sampling rate
- on 3 RF channels simultaneously,
it replays even the smallest imperfections of real life.
Echo P™ can replay Echo R™ recording perfectly but can also be used independently.

It can be used as a simple multi-constellation, multi-frequency test system in production.


The finest GNSS playback system in the world
For R&D and Production
Choose the best recorder & playback solution for GNSS signals
Echo R&P

™
Whether developing new components, improving algorithms or working on the integration of an entire receiver system, Echo™ GNSS Recorder is the perfect fit for your testbed environment.

Echo™ singularity lies in the alliance of SDR (Software Defined Radio) and a state of the art RF Analog front-end.
Top-end processing performance and superior RF quality are now met into a COTS appliance with utmost flexibility in recording control.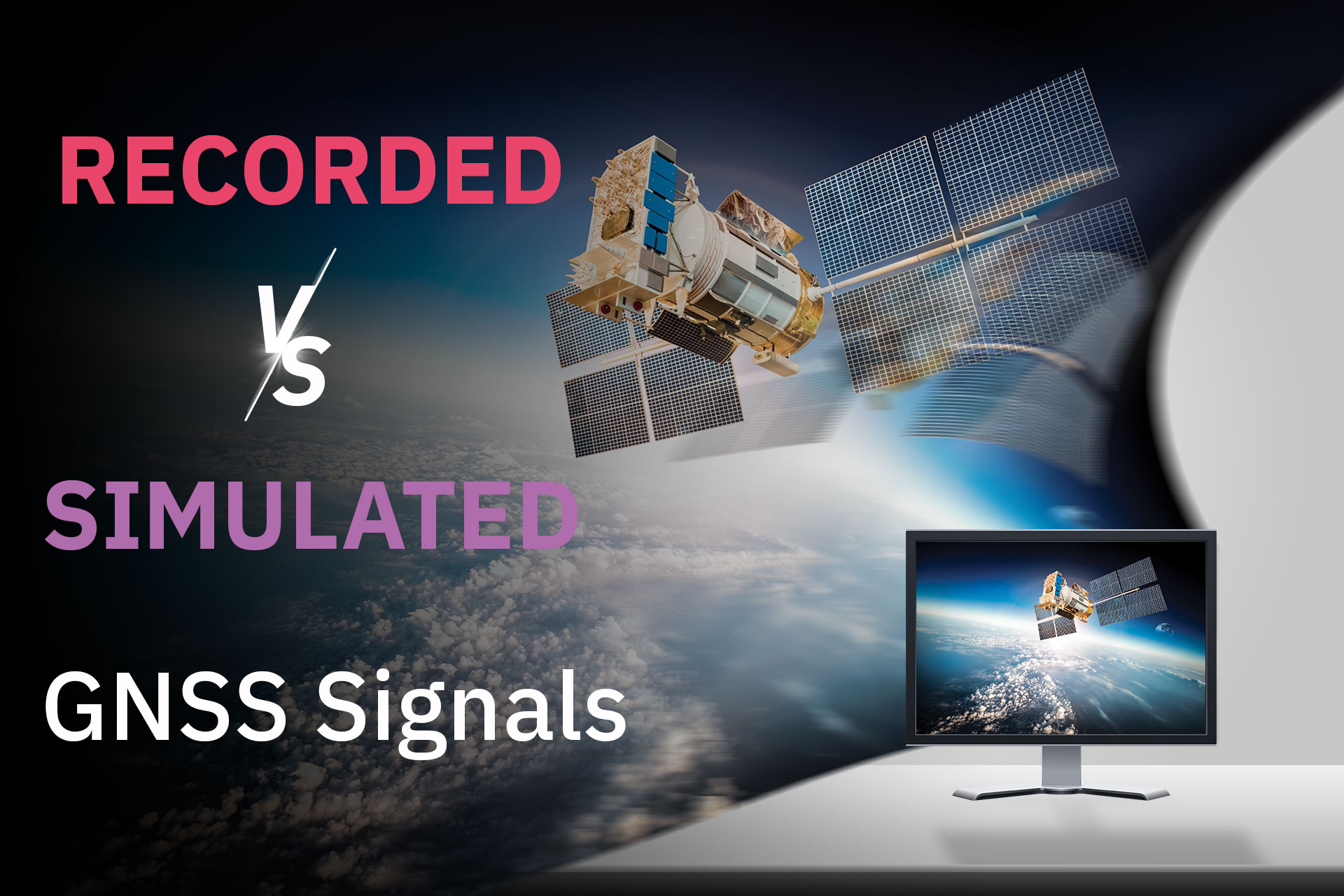 Testing your equipment with Recorded or Simulated signals?
Testing GNSS equipment can be achieved using recorded or simulated GNSS signals, but what are the benefits and limitations of each? What solution would better fit your needs? Learn more about Recorded vs Simulated GNSS signal testing in this series of articles.
GPS, and all GNSS Recorder and Playback Solution
Echo R&P
™ Datasheet
All the details about our recorder and player are a click away.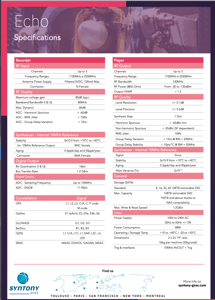 Need it to be smaller?
Handheld GNSS Recorder


High-fidelity in the smallest package
Syntony's handheld recorder has been created help engineers collect data from small devices such as drones.

It allows high-fidelity recordings in an embeddable package.
2-bit I&Q
25 MHz Sampling Rate
2 RF channels
Up to 16 hours of recording internally
<200 grams
Great shock and vibration resistance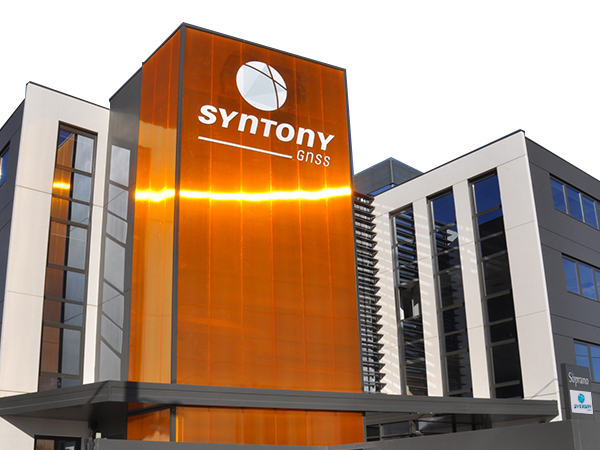 SDR equipment customized to your needs
Need for custom test equipment?
Work our custom product team and leverage our software-defined radio technology to meet your goals.
- new GNSS signals
- new constellations
- tailored specific features
- exceptional requirements

Our company started by creating the very first Galileo simulator, our customization department focusses on special requests from Space Agencies and private companies.
Constellator™
GPS and all GNSS Simulator
Want to test your receiver without leaving your lab?